Moving on to cutting foam for cups. These are the pattern pieces: F1, F2, F3.
Take the foam and determine DOGS line – the direction the foam stretches most. DOGS on my foam is marked with blue line. Observe how I laid cup pieces.
The foam is laid in one layer, there is no fold line.
Excuse the interruption, but there was work inspection quality: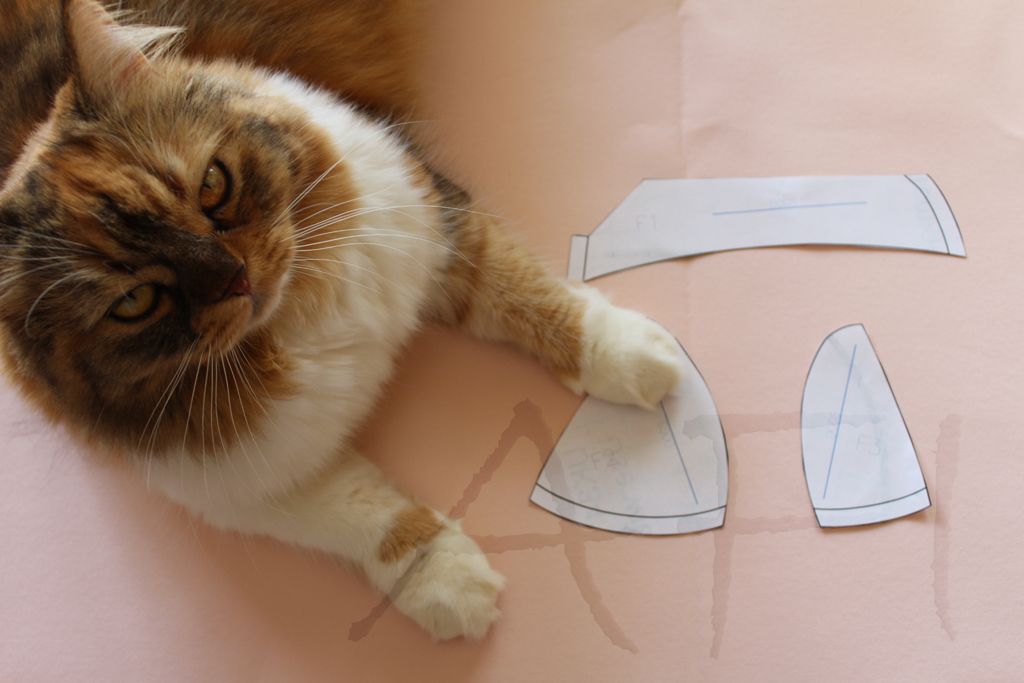 Now trace the pattern onto the foam. I've used an ordinary pencil, since the line I'll be cutting is the one I traced.
Also, mark the notches and put a similar sign on all pieces to designate this is for R-ight cup. Also, mark where the seam allowance is, this will tell you how to arrange pieces when sewing.
Trace the pattern for the second cup, remove paper pieces. Mark notches and L-eft (for the left cup) and seam allowance:
Next time we will talk about planning the bra design and choosing the supplies.
This article is part of a series of articles about How to sew a bra.
Previous step: Step 5.1
Before cutting
Browse all chapter titles
Next step: Step 5.3
Cutting lace