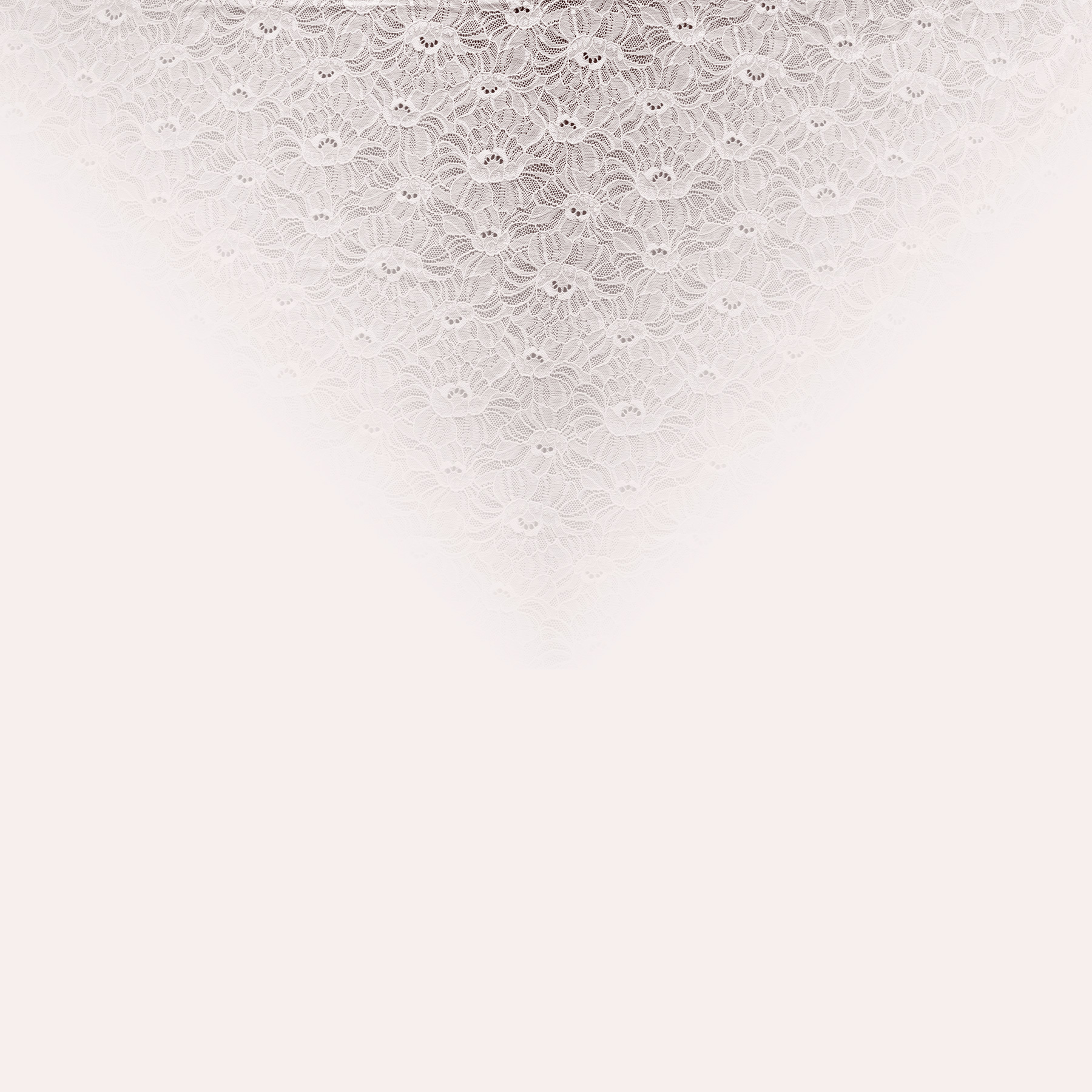 How to sew a bra – Step 8.2: Sewing the band – Joining the cradle with the back wings
By now we have the cradle and the wings (cut from lace). In this picture, I've folded the cradle. There are two back wings.
Unfold the cradle. Split back wings and place them on the corresponding side. Facing you is the wrong side of the fabric. The right side of the lace faces the right side of the cradle.
Lace is sensible when it is sewn. The cradle is stable and is easier to manipulate on the sewing machine. Pin cradle and lace.
Note: the way to sew the band I decided to show you is not the correct one. This is strictly related to side channels. My way is a lot easier for beginners. And I've found it is a lot better for stability and support.
The correct way would be, for the next step to sew inside channels. However, we will not do that. At this point, we can consider the band ready. One thing you could do is acknowledge the direction the seam allowance must sit.
My finger is pressing the seam allowance to the direction it must stay on a finished bra. What I recommend you:
either press (using a cotton fabric)
or hand baste
This way we will not have to worry when we will be sewing elastics on the band.
And we are finished with easy steps. Fun is coming soon – attaching cups to the cradle!
This article is part of a series of articles about How to sew a bra.
Images credit
ALL IMAGES AND CONTENT ON THIS WEBSITE ARE

AFI ATELIER

'S PROPERTY, EXCEPT EXTERNAL IMAGES THAT WILL HAVE A LINK TO THE SOURCE. TO USE

AFI ATELIER

'S IMAGES ON YOUR BLOG/WEBSITE/PRESS, ALWAYS SPECIFY THE SOURCE IN A LINK TO MY WEBSITE.
Subscribe to our Newsletter