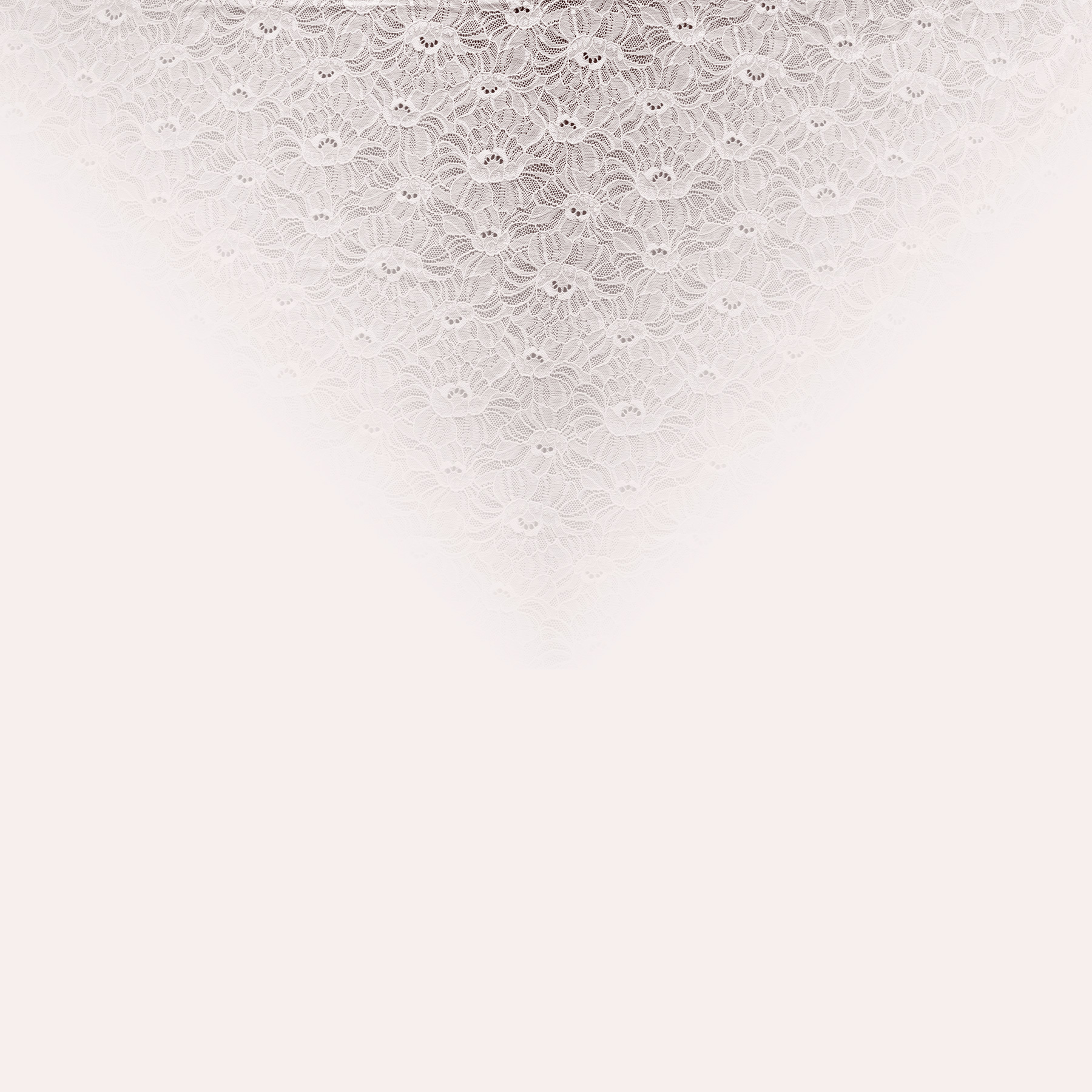 How to sew a bra – Step 9.1: Attache cups to the band – Some steps before attaching cups to the band
We are going to sew curved seams which many of you know, are quite tricky. That's why before the actual sewing we have to prepare the cradle.
Place the paper piece on top of your band. The fold line on the band matches the edge of the paper piece. Careful trace both notches.
Do not unfold. Turn the band and repeat the process on the other half. Now you can unfold. This is what you should have – two notches on each curve.
These notches are points that will match seams on our cups. They are mandatory! Not having these points when sewing the cup to the band, may result in wrong cup insertions.
Ok, this is not the only thing to do prior to actual cup attaching. With seam allowance, the curve that must match the edge of the cup is smaller. In order to allow it to surround the cup, we'll have to cut bits along the line. Use any cutting tool, this is mine.
You should make cuts at a 7-10 mm distance from each other. The cut must be 4-5 mm deep. This is strictly related to my 8 mm seam allowances. If you've traced a different amount for seam allowance then the cuts should be approx half the amount of the seam allowance.
Do this for both cups. This is why we did that. We will be able to spread the band to encircle the cup edge.
This article is part of a series of articles about How to sew a bra.
Images credit
ALL IMAGES AND CONTENT ON THIS WEBSITE ARE

AFI ATELIER

'S PROPERTY, EXCEPT EXTERNAL IMAGES THAT WILL HAVE A LINK TO THE SOURCE. TO USE

AFI ATELIER

'S IMAGES ON YOUR BLOG/WEBSITE/PRESS, ALWAYS SPECIFY THE SOURCE IN A LINK TO MY WEBSITE.
Subscribe to our Newsletter